Sector: Sustainable hospitality
Details: Plant based burger chain
Location: Canary Wharf, London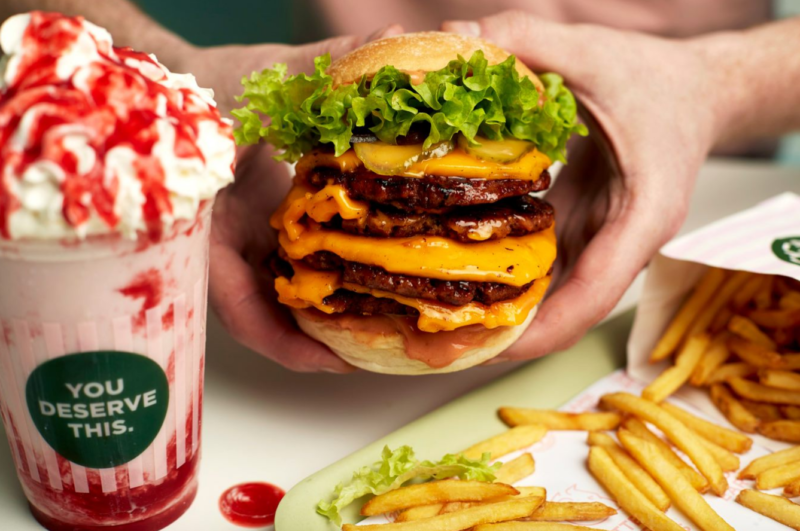 Neat Burger was devised by a group of friends who wanted to create the world's most sustainable and accessible, plant based fast food chain.
The brand was co-founded by Formula 1 driver Lewis Hamilton, and they opened their first restaurant on Regent Street, central London, in 2019. They have since opened a further 7 sites in the UK, and are also looking to expand into the US.
The purpose of Neat Burger is to promote sustainable eating by offering delicious plant based fast food. They use high quality, ethical ingredients that are good for you and the environment, in all menu items to appeal to vegans and meat eaters alike.
Neat Burger are fully committed to helping the environment. They use sustainable plant based packaging and are partnered with Californian charity Eden Deforestation Project whereby a tree is planted for every product sold.
"Central London sites are often challenging, but this Canary Wharf site was brilliant to work on! We did come across a few hurdles such as only being allowed to receive late night deliveries. However, our excellent team of Project Managers and Administrators worked tirelessly with Trades and Sub-Contractors to deliver a superb restaurant and we got the job done; on time and on budget!"
Michael De Souza, Project Manager at Chapman Ventilation Ltd
Canary Wharf
Neat Burger is positioned in a prime location in one of the key food courts in the Cabot Place quarter in bustling Canary Wharf, East London. Surrounded by other popular restaurants, Neat Burger is easily accessible via Canary Wharf DLR (Docklands Light Railway) station.
The Neat Burger restaurants feature a premium décor rarely seen in fast food chains. The green floral walls, palm trees and pale pink seating and accessories provide a light, earthy vibe which compliments their commitment to protect the environment. The catchy slogans placed around the restaurants also drive home the fun, but sustainable, mission the brand are on.
Sustainable and efficient – how Neat!
Here at Chapman Ventilation, we are passionate about ensuring that the equipment we develop and fit for clients is environmentally and economically sustainable.
That's why we were a great fit to partner with Neat Burger and support their mission to reduce their carbon footprint.
We installed an electrostatic precipitation filtration unit into their Canary Wharf restaurant, which provides the highest level of efficiency available today. It significantly manages and reduces grease, smoke and odour control and also stops non-recyclable filters from sending tons of waste to landfill every year.
By using an electrostatic charge to remove grease and smoke particles from the air stream, it causes them to form a film inside the electrostatic precipitation filtration unit and therefore sends zero waste to landfill. This truly is an efficient, sustainable and low maintenance option.
We have loved working with Neat Burger since they burst onto the hospitality scene! We look forward to continuing our great working relationship with the brand and supporting their efforts to reduce the global emissions produced by the hospitality industry.
Please get in touch if you would like to discuss your kitchen and restaurant HVAC and filtration requirements or find out more about we can help make your hospitality site more environmentally and economically sustainable.

Contact Us

Get in touch