Sector: Japanese
Details: Japanese noodles and tempura
Location: Middlesex Street, London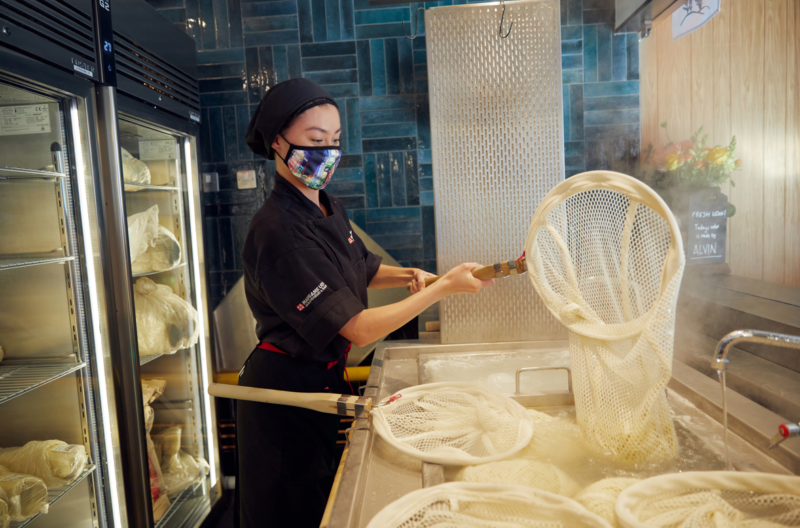 Marugame Udon first opened it's doors in 2000 and the brand now has over 800 restaurants in Japan and a further 250 sites around the world. Each restaurant features its own noodle making machine and customers can watch their noodles and tempura being handmade in beautiful open kitchens.
Marugame make their noodles fresh each day using just three ingredients; wheat flour, salt and water. The noodle dishes are cooked every 5 minutes and served within 15 minutes to ensure that they are authentic and delicious for their customers.
Each restaurant exudes true Japanese hospitality and customers are warmly looked after and receive the highest standard of courtesy and good manners.
"We've had the pleasure of working with Marugame Udon since their arrival on the UK restaurant scene in 2021. This is my favourite restaurant due to the incredible building it is housed in and I love that our handiwork is exposed in the open kitchen for all diners to see."
Michael De Souza, Project Manager at Chapman Ventilation Ltd
Middlesex Street
You cannot fail to spot Marugame Udon on Middlesex Street. It is housed in a unique 4,000 sq ft corner site within a bustling area of restaurants and bars a stone's throw from Liverpool Street station in London.
The restaurant decor, wooden surfaces and natural colours, reflect the philosophy of the brand "naturalness without pretence" as well as true Japanese culture.
The Middlesex Street restaurant was the first Marugame Udon to open in Europe and there are a further three restaurants in the UK, all of which are also based in London. You can find the other Marugame Udon restaurants in Canary Wharf, the O2 and St. Christopher's Place.
Show cooking in open kitchens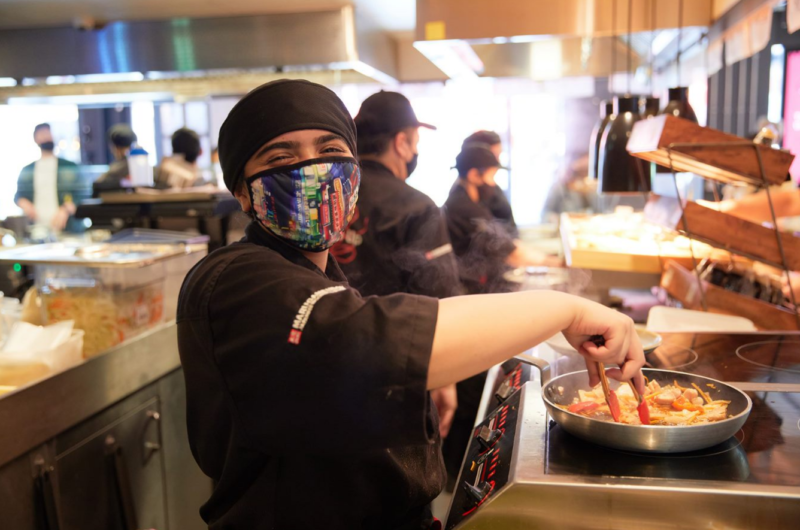 Here at Chapman Ventilation we like a challenge! We knew that Marugame Udon like to feature open kitchens in their restaurants to create an exciting and theatrical dining experience, which therefore meant that our work would be on show for all to see. Our Project Managers and CAD Designers worked to the highest standard to ensure that all of our HVAC was functioning perfectly and looking great. Time was spent understanding their brand and concept, the restaurant layout and the cooking style that would be used to ensure that we delivered the project on time and within budget.
We have thoroughly enjoyed working with Marugame Udon and we look forward to continuing our brilliant partnership as they roll out more of their restaurants in the future.
If you have any HVAC requirements, get in touch and we can see how we can help.

Contact Us

Get in touch