We do ventilation.
And we do it well.
Supporting Isabel Hospice's "Tonnes of Care" initiative
Posted by Katie Neville
in Blog
on 24th May 2022
Chapman Ventilation recently signed up as a Responsible Business for the "Tonnes of Care" sustainability initiative being organised by the local charity we support, Isabel Hospice. Their ambition is to save 25,000 tonnes of unused and unwanted items from going to landfill and turn them into funds to provide end of life care and help those experiencing bereavement.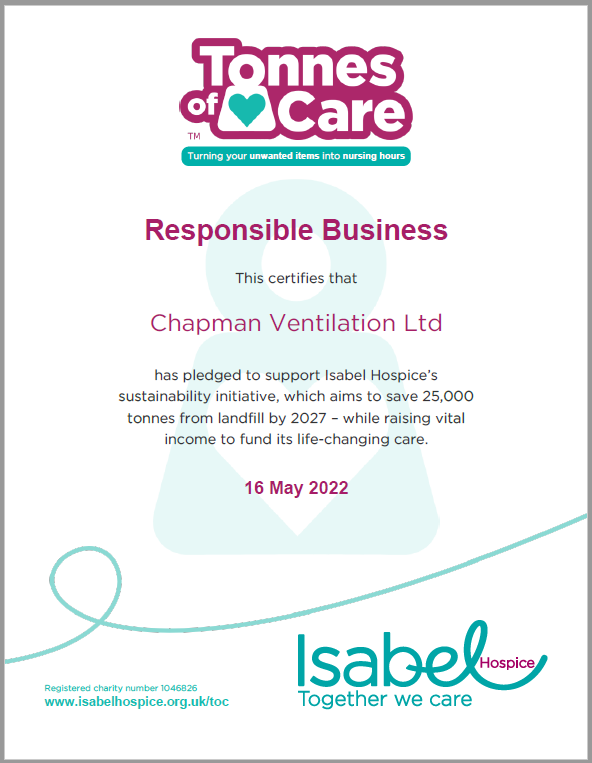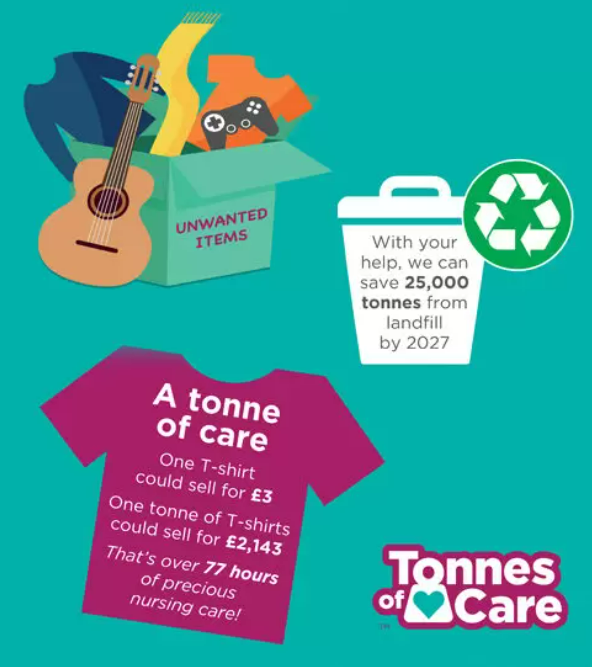 Our Head Office in Welwyn Garden City spent a week as a Donation Centre and after a productive Bank Holiday weekend of spring cleaning, our generous team pulled together a huge haul of items to give to "Tonnes of Care".
Members of staff brought in numerous bags of goods, containing a wide range of items which included bed linen, clothes, handbags, gift sets and children's puzzles. These items will help to stock the Isabel Hospice charity shops which raise much needed funds for this important charity that is vital to our town. We also donated an armchair which will be placed in the Counselling Room at the Living Well Centre.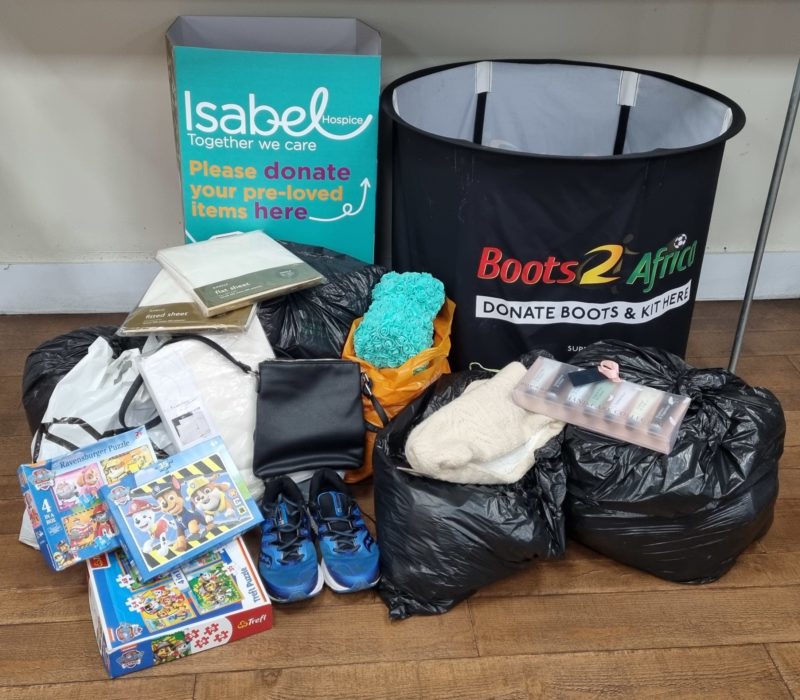 We will continue to support Isabel Hospice via fund raising events, as well as collating donations for their "Tonnes of Care" initiative.
Chapman Ventilation have also begun our summer campaign to collect donations of sports shoes, kits and accessories for another charity we support, Boots 2 Africa. Our aim is to donate plenty of items to this charity and we will keep you posted on our achievement later in the year.
Click on the links below to find out more about Isabel Hospice and Boots 2 Africa:
https://www.isabelhospice.org.uk/
http://www.boots2africa.co.uk/home.html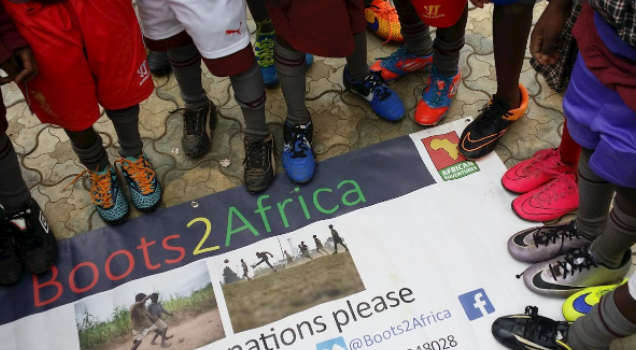 Contact Us

Get in touch