We do ventilation.
And we do it well.
Tonnes of Care sustainability initiative update!
Posted by Katie Neville
in Blog
on 21st July 2022
The generosity of the Chapman Ventilation team continues, as we have been able to provide Isabel Hospice with regular donations since we joined their Tonnes of Care sustainability initiative scheme in May 2022.
So far, our donations have saved a brilliant 334KG from going to landfill! These same donations have also raised an invaluable amount of money for the charity. The funds raised will pay for nursing hours to provide care for those who are terminally ill and supports people experiencing bereavement.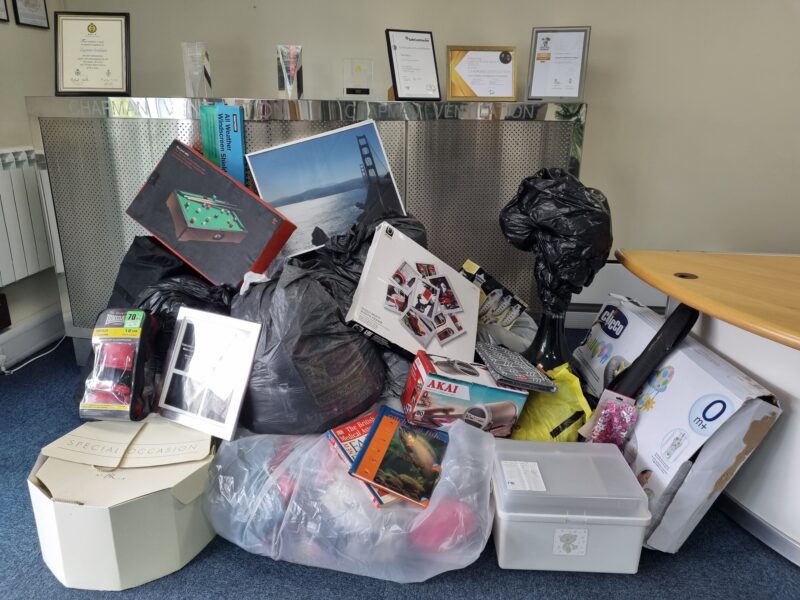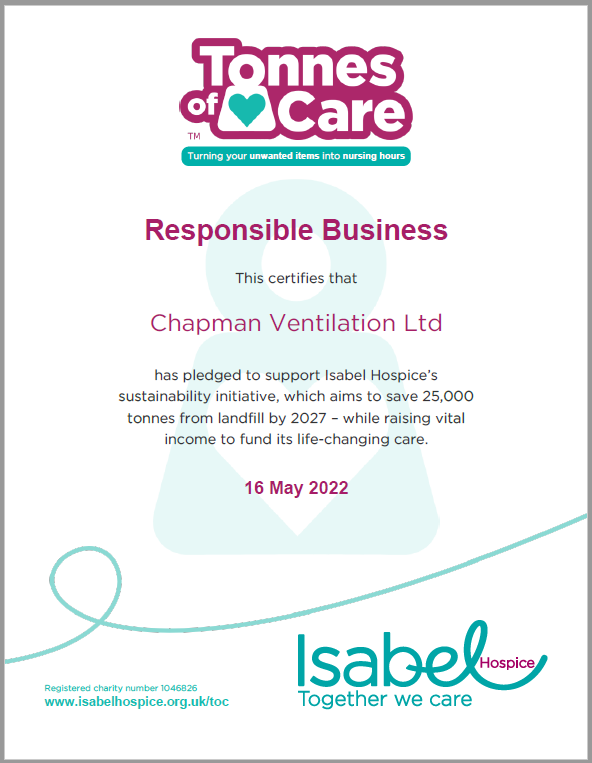 Isabel Hospice's Head of Retail Charlotte Greenwood said:  "We have been thrilled by the response since launching Tonnes of Care – it's wonderful that so many of our local businesses, like Chapman Ventilation Ltd, have shown such enthusiasm for our campaign, not only helping to lessen their environmental impact but helping make a positive difference to the lives of people in their community by pledging regular support for their local Hospice.
"This is an enormous amount collected, and we can't wait to see how many more bags of good quality donations they will donate to Tonnes of Care going forward. Well done and thank you to everyone at Chapman Ventilation Ltd for such an incredible response."
Chapman Ventilation are determined to continue donating unwanted goods to this important initiative which supports our local charity, and is an integral part of Eastern Hertfordshire.
Watch this space for further updates later in the year on how much we have donated and click on the link below to learn more about Isabel Hospice.
Isabel Hospice: https://www.isabelhospice.org.uk/

Contact Us

Get in touch