We do fabrication.
And we do it well.
Catering
We have a long and thorough history working within the catering and hospitality space. Aside from our canopy and ductwork manufacturing capabilities, we are able to offer catering equipment for wider use. This includes heated units, storage systems, sinks and benches, all crafted from high-quality stainless steel. 
Heated Units
We understand that for our clients, the ability to keep food warm is essential. Our range of heated units and cabinets provide the perfect food storage conditions, with ambient and heated options available depending on the situational requirements. The electrical functionality is seamlessly integrated and built to the highest commercial standards. As with all Chapman Ventilation products, catering units are CE and UL accredited.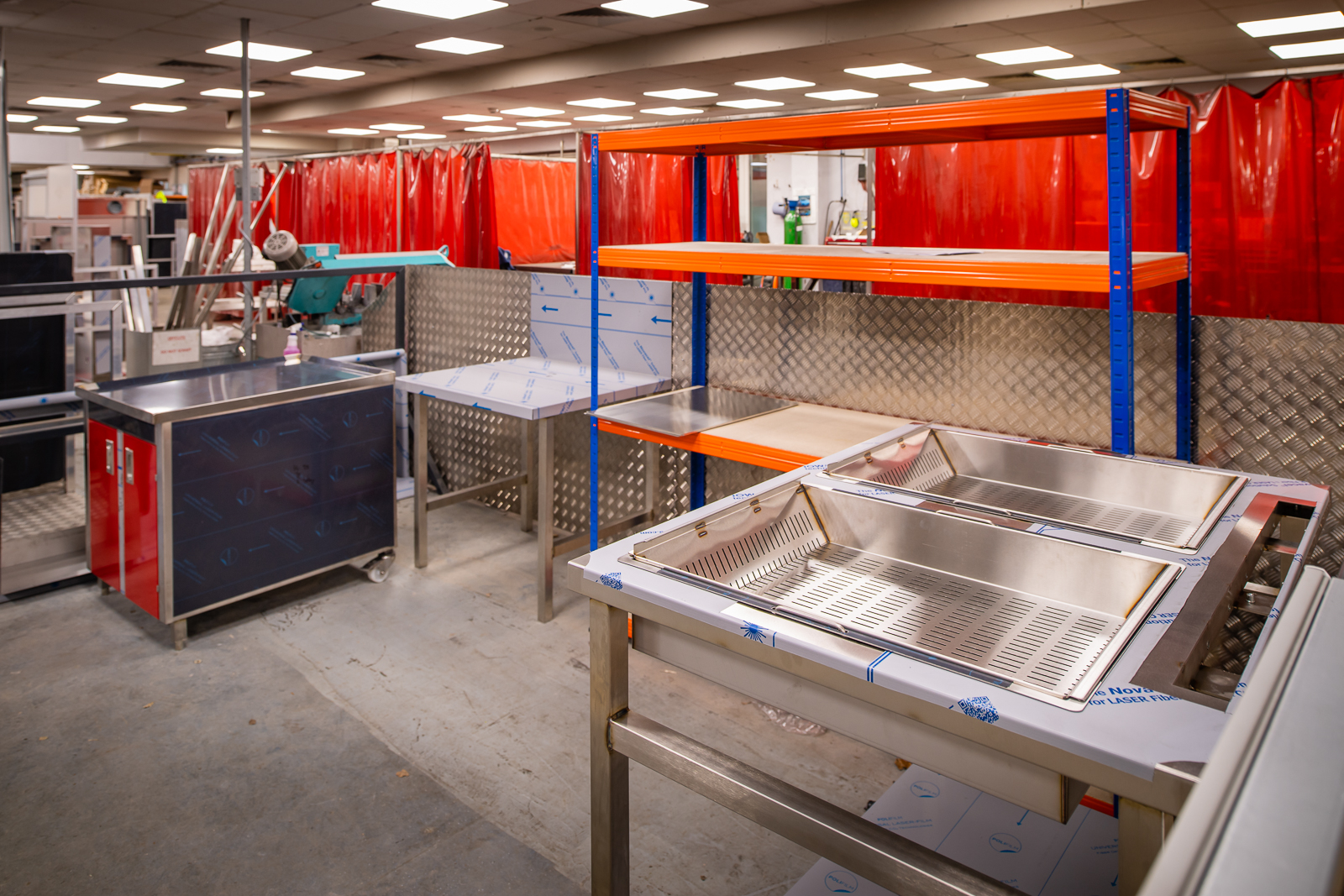 Storage and Benches
All our catering work features certified food-safe stainless steel, the industry standard for hospitality settings. We also offer bespoke storage solutions, such as this catering workstation with in-built sauce dispenser units. Catering fabrications have to be sufficiently heavy-duty to withstand the demands of a kitchen environment. We work with the highest quality materials to ensure all catering products, from racking to sink units, perform as they should.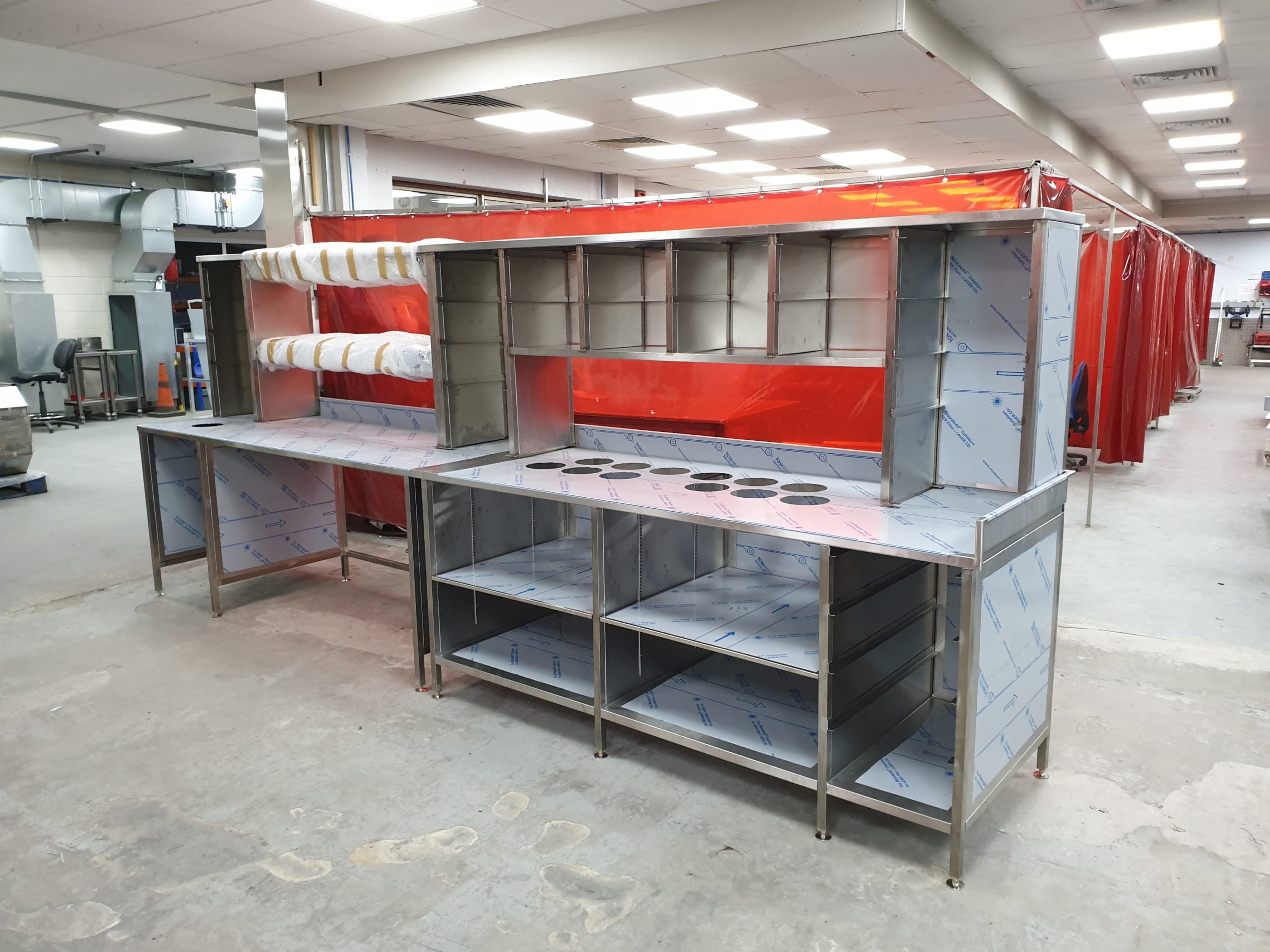 Contact Us

Get in touch