We do ventilation.
And we do it well.
CVL Hand Sanitiser Station
Posted by Chandni Chandarana
in News
on 17th March 2020
Item Number: CVL-HAND-SANITISER-STATION
Description: 1214mm Hand Sanitiser Station
The Chapman Ventilation hand sanitiser station is designed to provide a stand-alone and quickly deployable solution to hand cleansing in order to meet Government guidance on prevention of the spread of Covid-19.
Chapman Ventilation has been designing, developing and manufacturing high-quality stainless steel products for over five years. Everything we make is constructed with the utmost care and attention to detail. Our range of stainless steel equipment is manufactured using state-of-the-art CNC laser technology and press-brake tools for the highest quality finish and accuracy in reproduction. We hold all of this technology in house, allowing us to keep costs down and tailor equipment to your specific needs.
Key features:
Designed to be placed in high traffic areas without the need to be fixed to walls allowing hand cleansing solutions to be quickly and efficiently deployed.
Products are finished with a high-sheen grain polish and all sharp edges are removed for safe, reliable and flawless results.
Supports a range of hand sanitiser dispensers which offer single handed operation.
Self-supporting and fitted with a weighted base to prevent tipping and unauthorised removal.
Manufactured in 304 stainless steel, a chromium nickel austenitic stainless suitable for use in corrosive conditions. Also available in 316 stainless steel suitable for biomedical applications.
Material:
3.0mm and 1.5mm thick 304 grade stainless steel
240 grit silicon finish
Weight:
12.5kg including example hand dispenser
Chapman Ventilation Hand Sanitiser Station drawing: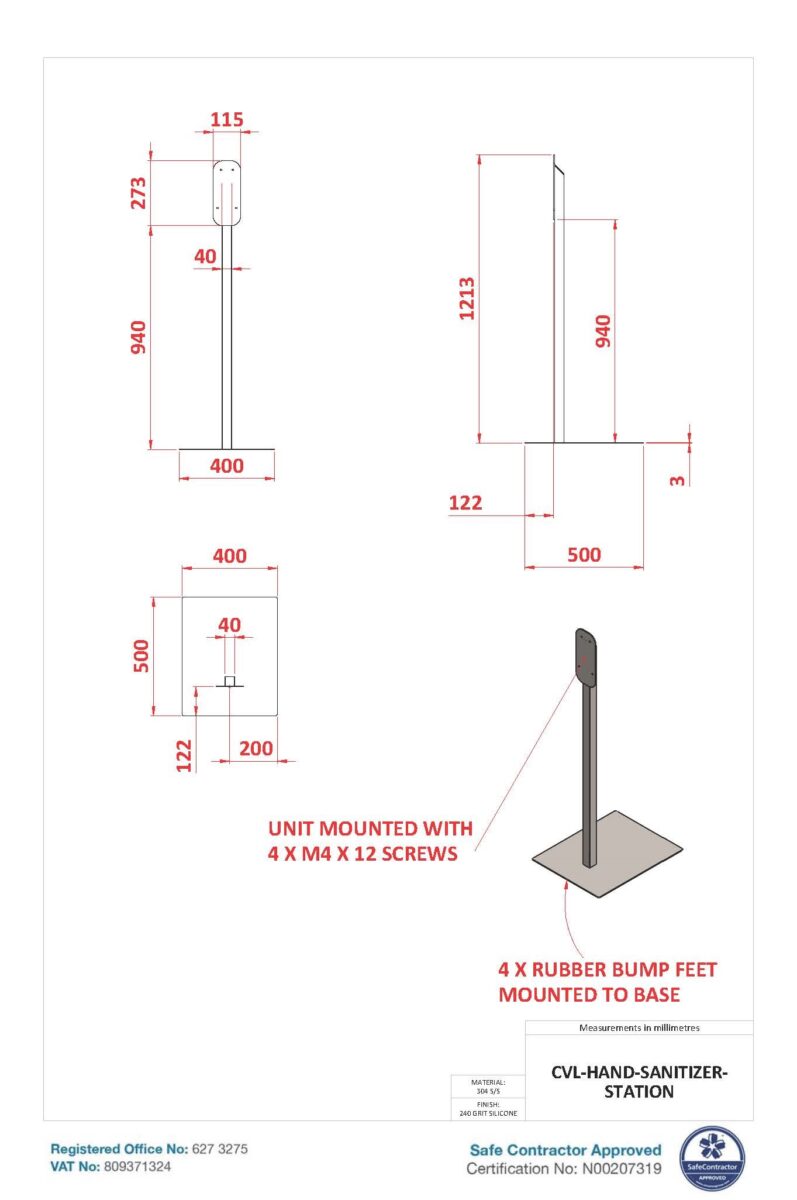 Photo of the Chapman Ventilation Hand Sanitiser Station: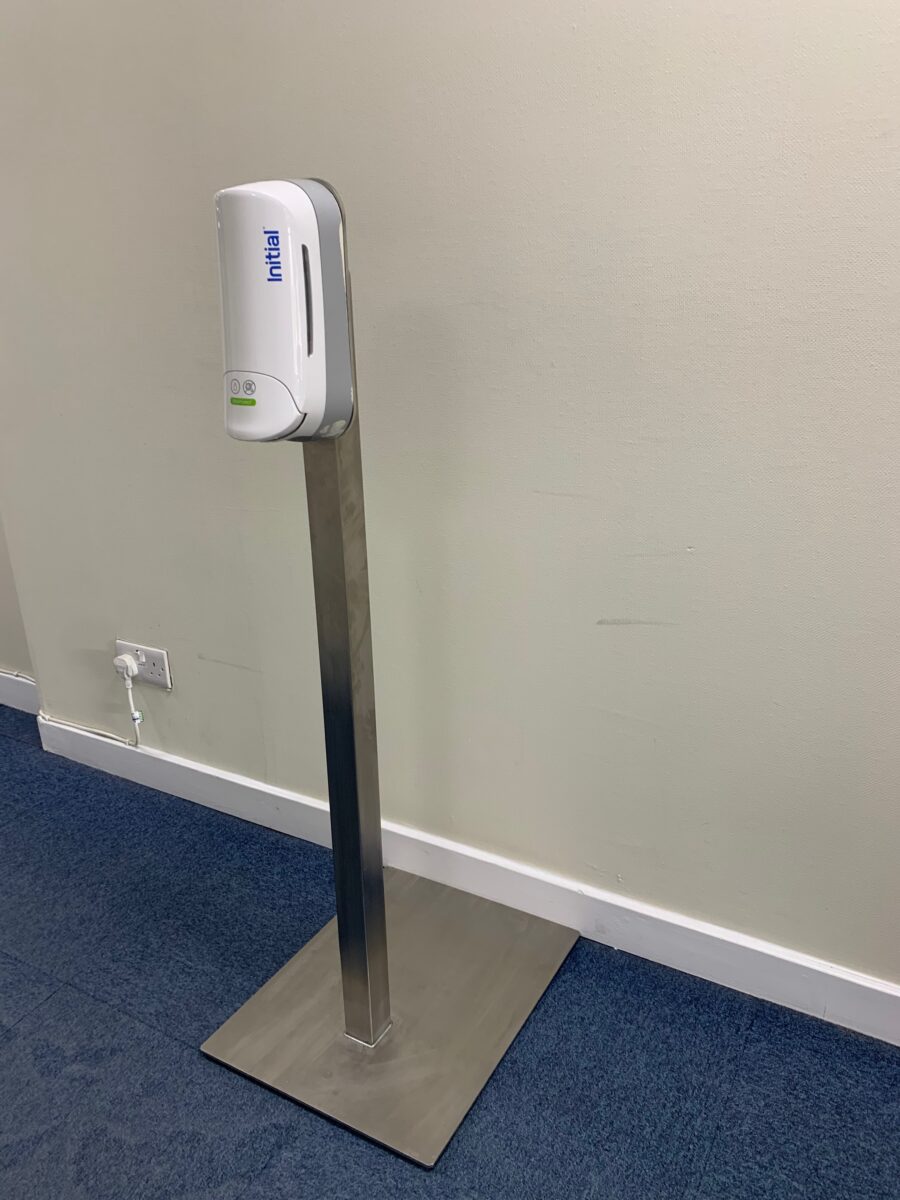 Contact Us

Get in touch