We do ventilation.
And we do it well.
Indoor Air Quality & Covid-19
Chapman Ventilation, one of the UK's leading HVAC contractors, has partnered with leading specialists to offer the highest standards of indoor air safety. Working as the UK's exclusive distributor of industry leading active air cleaning products, we are supplying and installing the best internal cleaning technology on the worldwide market.
Offering products that are 99%+ effective in neutralising viruses, these are an obvious choice for those wishing to re-open their doors in the safest way possible. We also have a long history in providing solutions to other indoor air quality issues from dealing with unpleasant odours to reinstating usable spaces after fire damage.
Images via Unsplash.
In the post-Covid era, demonstrably clean air is going to be a fundamental requirement for all hospitality environments.
We have partnered with RGF Environmental Group, America's industry leader for air cleaning and air filtration products, to supply and install the best internal air cleaning system on the worldwide market – Reme Halo®.
Watch how it works here -
Click here
Reme Halo® - How it works:
Photohydroionisation (PHI) continually destroys contaminants including viruses, bacteria, moulds and allergens. PHI uses high-intensity UV light and a metallic catalyst to create a unique plasma of friendly, naturally occurring oxidisers in safe concentrations.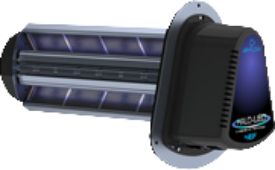 The duct-mounted unit: fits within your existing ventilation supply system. We assess the optimal position to maximise effectiveness while using interlocks to ensure the product only operates when the system is in use – prolonging the unit's life.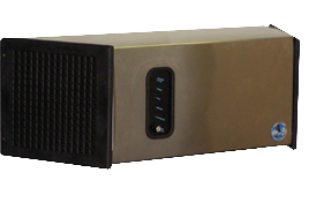 The freestanding unit: can be used by itself or as a supplement to the duct-mounted unit to reach any areas not covered. We calculate the optimal position, which can be floor- or wall-mounted, while providing an NECEIC-certified electrical connection and timeclock function, if needed.
The benefits for your business
1.
Entirely safe – Ionized hydro-peroxide is found naturally in the environment at similar concentrations and is harmless to people, animals and plants. Other products on the market use ozone, which can be very dangerous – this product gives better results without generating ozone.
2.
99%+ effective – in killing MRSA, H1N1 and coronavirus.
3.
Active technology – that spreads out in the occupied space and destroys microbials on contact, in the air and on surfaces. Competitor products are passive, requiring air to be drawn into a unit, and contaminants can persist.
4.
Environmentally and economically sustainable. All parts can be recycled and the products have a very long economic life before that point.
5.
Very cheap to operate and low-maintenance. The initial investment is quickly paid back with peace of mind.

Contact Us

Get in touch